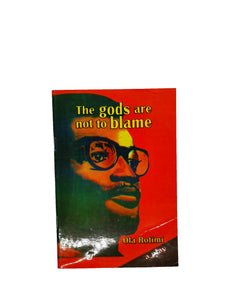 The gods Are Not to Blame is a 1968 play and a 1971 novel by Ola Rotimi. An adaptation of the Greek classic Oedipus Rex, set in an indeterminate period of a Yoruba kingdom, the story centers on Odewale, who is lured into a false sense of security, only to somehow get caught up in a somewhat consanguineous trail of events.
Written by Ola Rotimi
SHIPPING 
We ship worldwide. This order will be shipped out within 24 hours of purchase. 
Please expect  extra Delivery delays due to the Impact of COVID-19 on the Royal Mail.