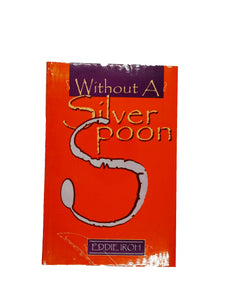 Ure comes from a poor but honest family, and works as a houseboy to pay his own school fees. Towards the end of his primary school days he is accused of stealing money. He is saved by the well-placed total trust of his parents and his teacher.

Without A Silver Spoon was written by Eddie Iroh 
SHIPPING 
We ship worldwide. This order will be shipped out within 24 hours of purchase. 
Please expect  extra Delivery delays due to the Impact of COVID-19 on the Royal Mail.